The Results!
Well-known author, Alan McMonagle and acclaimed poet, Noel Monahan have adjudicated the Inaugural Padraic Colum Gathering Poetry Competitions and the following are the 2018 winners. Our thanks to all who contributed...
Adult Category
First prize winner:
Margaret Nohilly
Joy of Books (after Jessie Wilcox Smith)
Just the little size of her,
not more than four or five:
scraggy, short brown hair,
mirth in her eyes;
ensconced in floral cushions
in a lattice window seat.
A glare from settled snow
illuminates the page she bores in,
propped on drawn-up knees,
more books strewn round her feet;
oblivious to sounds within the house,
or skirmishes outside.
How privileged this little girl,
to know such transport, and so young;
yet deprivation might as likely
spark a hunger for enlightenment,
escape, even a single book,
good-fortune-come-upon, could spur.
Though not a natural reader as a child,
I'd languish without books, my daily
food; and poetry my element, I space 
my raid on novels: engagement
with new characters less urgent
than to linger over words.
(Inspired by the painting 'Picture Books in Winter')
Second prize winner:
Glen Wilson
Third prize winner:
Gareth Igoe
Commendation:
Anna Stockdale
Commendation:
Helen Fallon
Commendation:
Emma Kervey
Commendation:
Fred McIlmoyle
Commendation:
Patrick Holloway
Commendation:
Emily Cullen
Commendation:
Mary Melvin Geoghegan
Young Persons' Category
First prize winner:
Ellen Kenny - age 16
Living this life
All the times I never accepted a dare, 
Hiding shaky hands and feeling scorn that wasn't there 
Treading carefully behind as they all ran ahead 
They're all that remains of the life I never led. 
All of the friendships I left disregarded 
As I built up barricades in the struggle to stay guarded, 
There's more bridges to burn if I follow this thread, 
Leaving only the ashes of the life I never led. 
All of the chances where I never spoke up 
For fear that one wrong move would make me burn up 
The "could've been" scenarios play out in my head 
And they're all that remains of the life I never led. 
And yet,         
Time isn't up, opportunities lie ahead 
To love, break and learn, to say what was unsaid 
What's gone may be gone, but can I go on playing dead? 
Or maybe I'll start living the life I never led. 
Second prize winner:
Bébhinn O'Brien - age 16
Third prize winner:
Cara Martin – age 13
Commendation:
Kate Byrne – age 17
Commendation:
Eleasha Flood – age 14
Festival Programme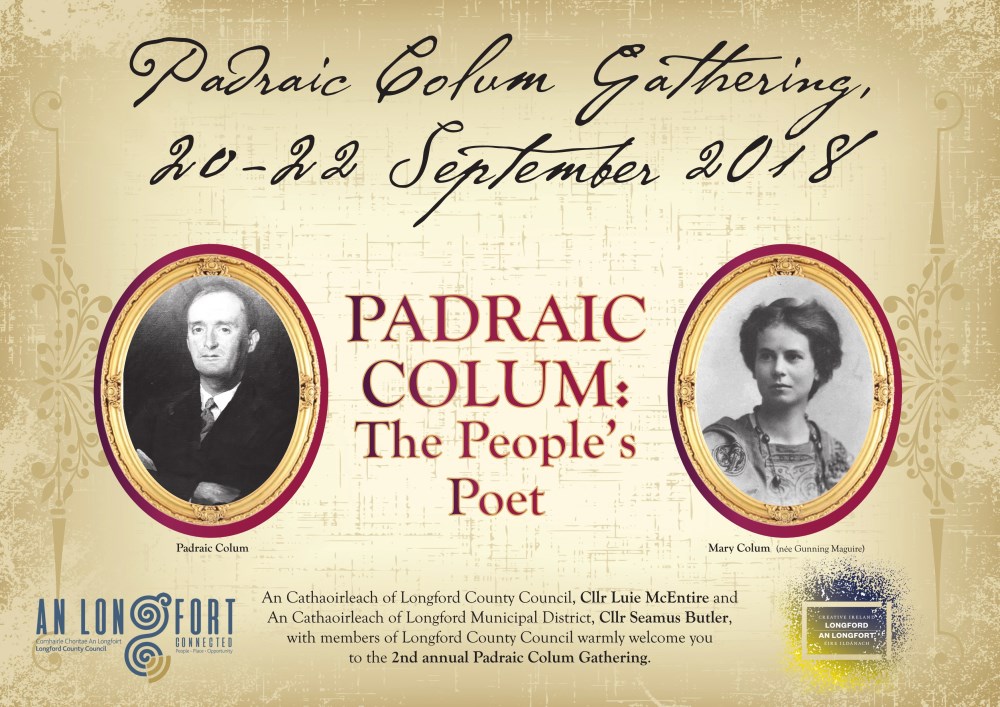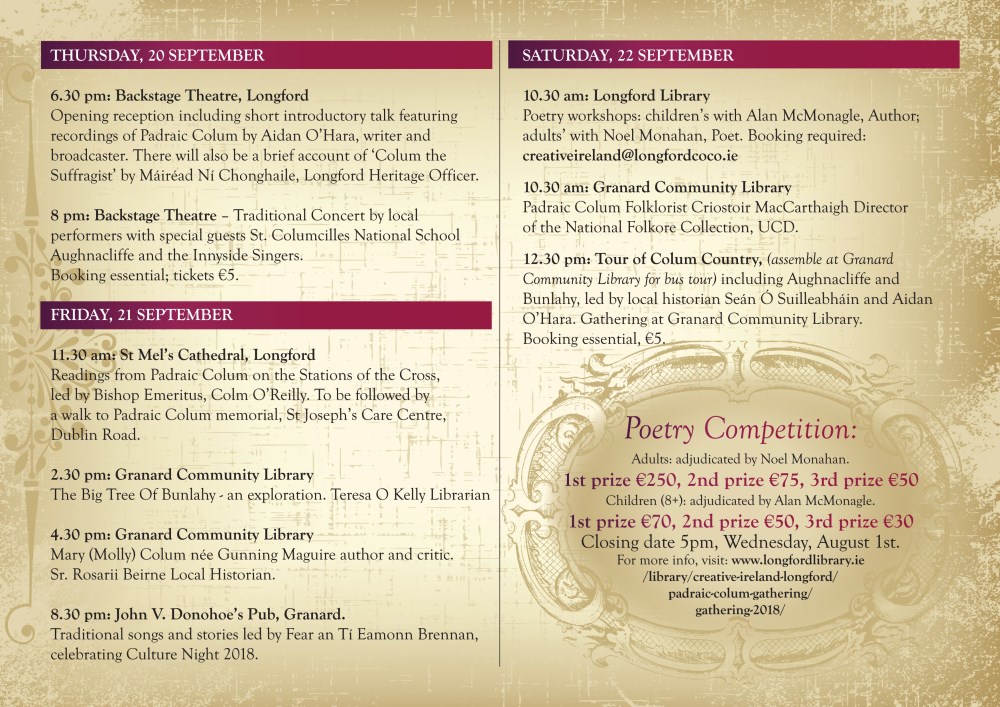 Click here to download the programme in PDF format. 
Email us for more information or to book your place on an event.