Féile Chruite Ghráinaird 2019
Dé hAoine 23ú – Dé Domhnaigh 25ú / Friday 23rd – Sunday 25th
The Granard Harp Festival 2019 taking place in various venues around the town from the 23rd to the 25th August, to celebrate National Heritage Week 2019. The festival is organised by the John Dungan Branch of Comhaltas Ceoltóirí Éireann, in partnership with Creative Ireland - Longford, and Longford Library, Heritage and Archives Services. 
Click here to download the programme in PDF format.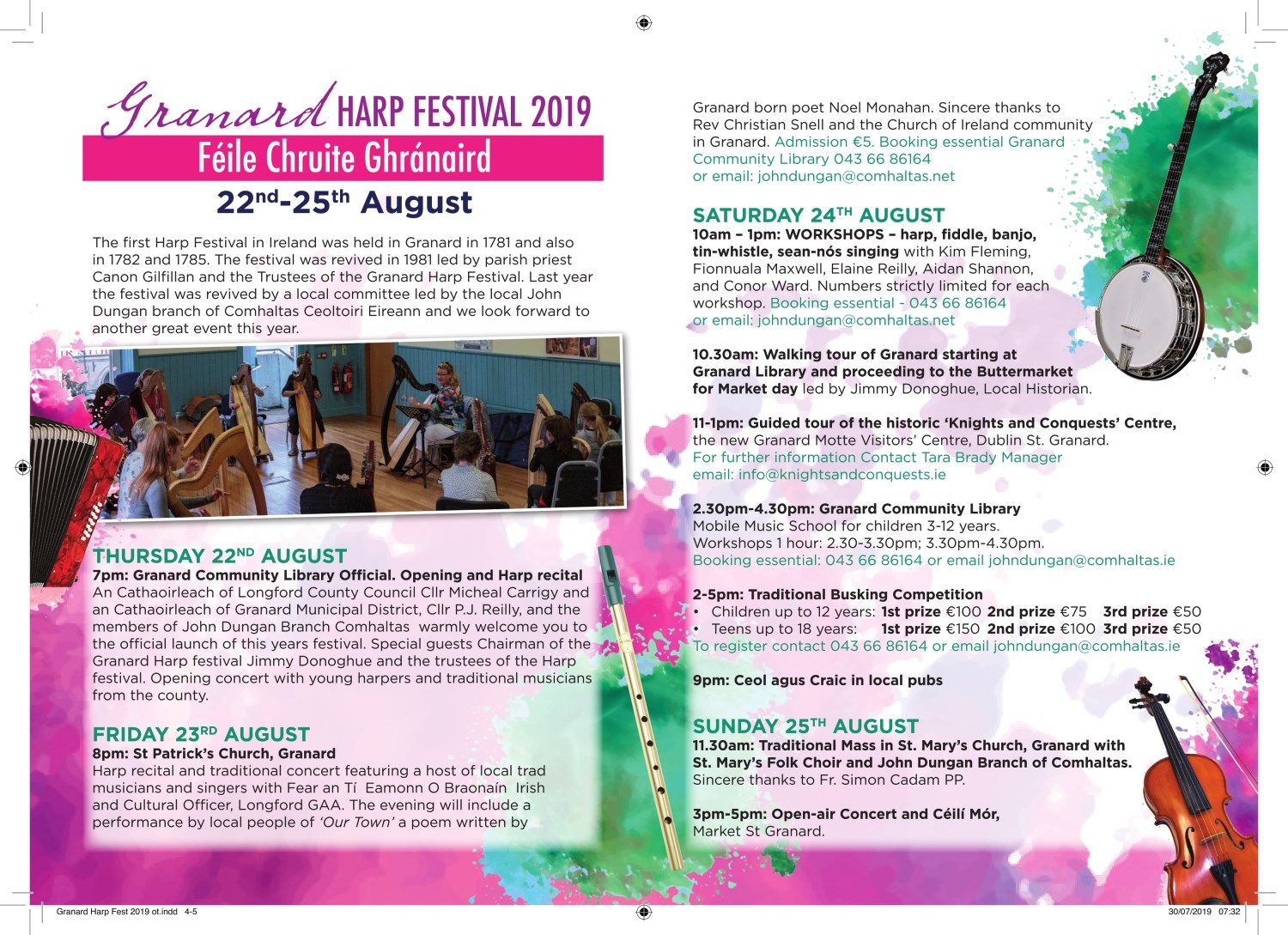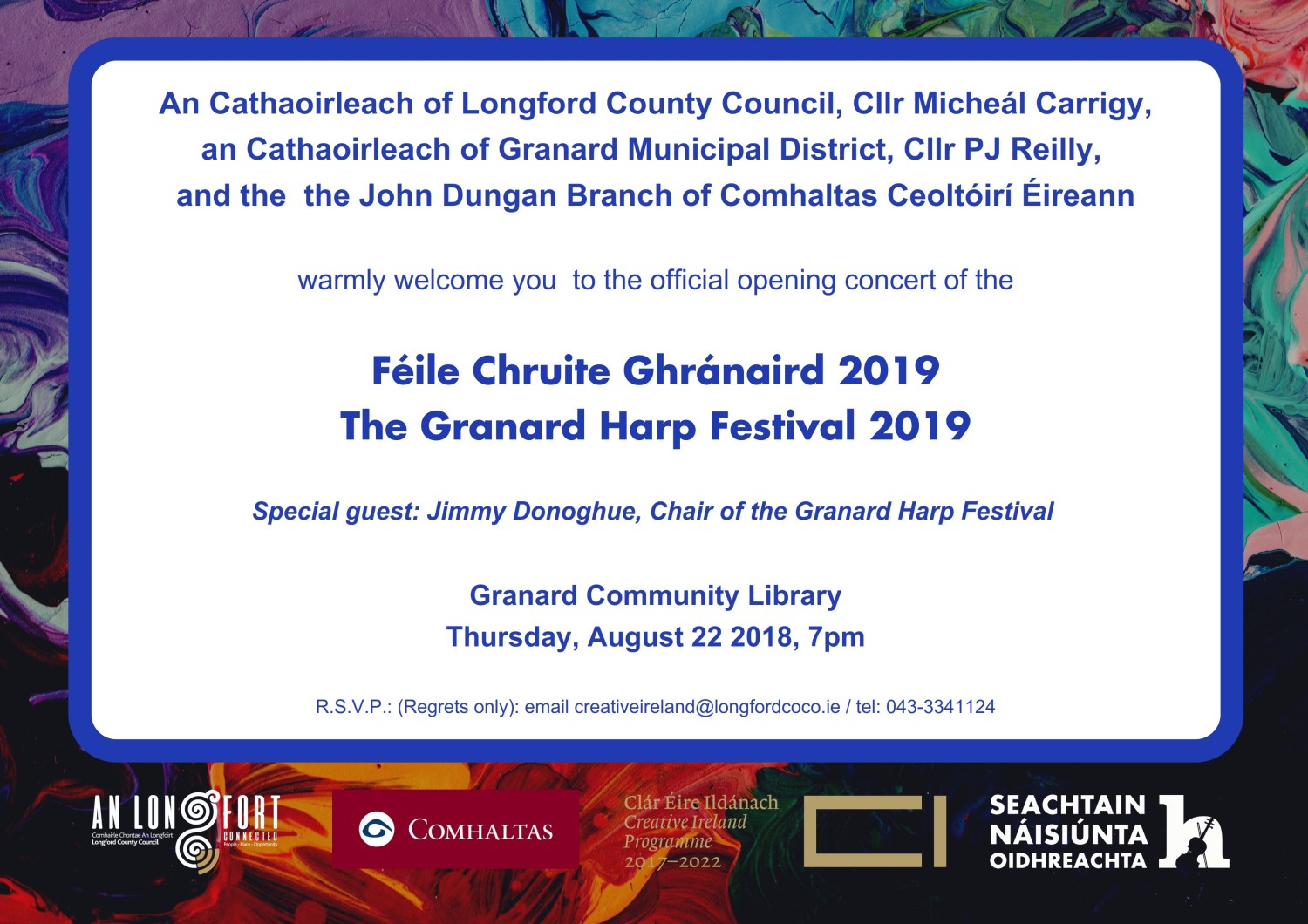 Griangraif ó 2019
Photographs from 2019 
Powered by flickr embed.